Rebel with a Cause.
"The greatness of a man is not in how much wealth he acquires, but in his integrity and his ability to affect those around him positively"
Bob Marley.
As punk rock had drawn its first raucous breath, the Clash, formed from various squat rockers Joe teamed up with, were ready to lead the charge.
Joe's credentials – forged in the occupation of Elgin Avenue rule – were heartfelt and real.
The Clash's powerhouse concerts were the stuff of legend. They had drawn thousands strong onto the streets of London in support of Rock Against Racism concerts.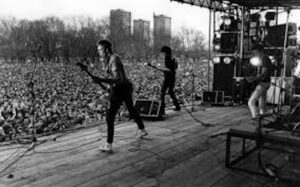 This was the last thing the Belfast City authorities had in mind when they called off the group's Belfast debut some hours before the they were due on stage.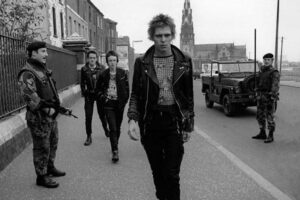 They reminded one of those films where a sheriff tells the newly arrived longhairs that they are on the next bus out of town.  The kerfuffle the visit caused arose from fears by the city fathers that it might cause a riot.  What was significant about this hullabaloo was that the participants were united, not divided by creed.
They were all against Mrs. Thatcher's brash 'winners take all, you're on your own' creed. The winners were told, "You shall go to the ball". For the losers it was 'Supply and demand is the law of trade. You're not in demand here.' 'On yer bike!' was one of her minister's imperatives. Meaning 'Get up and move on. It's our way or the highway.' If no work were available, people had to leave home and look elsewhere for work.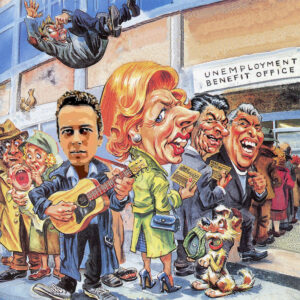 I wrote to Joe saying 'Mrs. Thatcher says she's going to sweep Britain clean of socialism with a brush. She should trade that in for a broom and get moving herself.'
For all the 'wrong' reasons, Joe and his team proved on point models for Thatcher's imperative. They got on their planes drumming up work all over the world. This included appearances in movies.
Now a piping hot property, the guitar slinger made an offbeat cameo in Martin Scorsese's 'The King of Comedy.' This  pitch-black satire of obsession and celebrity is an observation of just what lengths people will go to in order to achieve stardom and fame.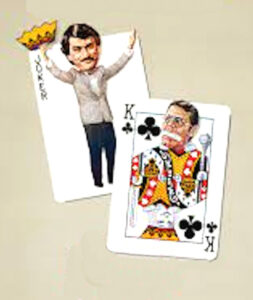 Both Scorsese and Robert De Niro were huge Clash fans and saw them during their famous series of seventeen concerts at Bonds International Casino in Times Square during May and June of 1981 in support of their album Sandinista!.  Aside from the band going out to bars a few times with the director and actor.
During a scene where various street onlookers were required, Scorsese sent out an extra request to the boys in the band, who were in New York recording their Combat Rock LP. Scorsese and De Niro mentioned that they were shooting just outside the casino in the upcoming days. All The Clash needed to do was step outside during the time that they would normally just hang out and do nothing but heap scorn on someone, and that's exactly what they did. In that scene when   Robert  and Sandra Bernhard argue in the street, the boys made up three of the "street scum" that mock Bernhard.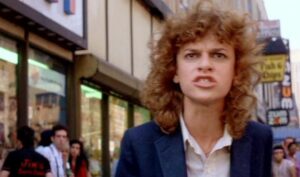 Although Joe's part was small and fleeting, Martin explained to him as with the rest of the cast how he  visualized the screenplay  while guiding them all in the fulfilment of that vision.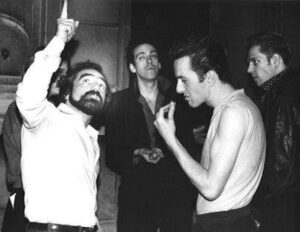 He demonstrated his great ability to maintain a singular focus even in the stressful, fast-paced environment of a New York city film set. He had showed this in his work with Robert.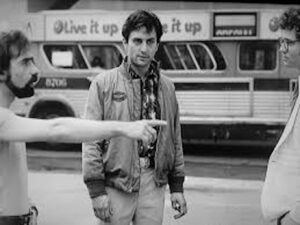 He demonstrated to Joe, a former student of art and design, his artistic eye to frame shots and to give the cast precise feedback.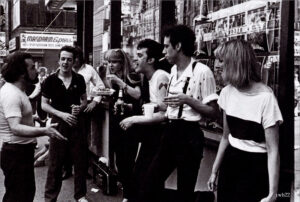 For Old Times Sake.
Before 'King of Comedy'   opened at the Cannes Film Festival, the  big noise from Britain blew into Sydney in February, 1982. Linking up with Joe proved nigh impossible. He was tied down with a tight tour schedule, surrounded by a constant media circus and swarms of fans all wanting to have a piece of him. I couldn't get a ticket for this sold-out series, but I did want to say hello, invite him home for dinner and hold him to my parting invitation in London. I'd said 'If ever you make it down my way, we'll break open a bottle'.
'You're on' he had replied, as would soon be the bottle. On ice.
After one of their shows, I slipped in unannounced and squeezed my way against the flow of aficionados leaving the theatre to the band's dressing room. After tapping several times on the door, my yoo-hoo did the trick.
The door opened and there stood John Mellor, aka Joe Strummer. "Yes', he asked, 'How can I help you?'.
' I'm here for the party,' I replied. 'Let's tear the place apart.'
'Party, what party? 'he asked, looking rather quizzical.
'The punky reggae party,' I replied, quoting Bob Marley's track, 'as much clean fun as you can have with your clothes on, I'm told.'
The Clash had tweedled Bob into believing the group were fans of reggae, not 'crazy baldheads' overcoming Bob's initial scepticism of the punk genre.
It can't be!' he said, looking closer at me.
It could be, 'I replied.
'What ho! 'he came back, a broad smile of recognition sweeping over his face, ' if it isn't Allan.'
'The same.'
'Long time no see. It's been what, five years.'
'Many moons.'
'Have you been in the witness protection program?'
'Now remember I told you if ever you're in the Sydney neighbourhood, a quick glance in the phone directory would find me here.'
'I have been rather caught up with life. Anyway, don't just stand there. Come into the casbah, me old mate,' he invited. 'How's it hanging , bobbing or swinging or whatever you're supposed to be letting it do?'
'Letting it all hang out. That's why I'm here. I couldn't resist when I heard who'll be on the guest list', I said, quoting further: "The Wailers will be there, the Slits, the Feelgoods, the Clash … rejected by society, treated with impunity, protected by their dignity – it's a punky reggae party, we hope will be hearty".
'Well, would you believe The Clash with a few friends', he replied, sounding as hearty as he could after another exhausting performance.
'That'll do me hunky dory,' I replied, 'I won't stay long' I said, knowing his time was precious.
'This is my invitation,' he continued singing,
I've got the special vacation
I need your concentration
Just to feel your vibration'.
Concentrating hard I entered the room. In their lovingly painted clothes, the same on and off stage, acrylic-spattered with the ferocity of a Jackson Pollock action painting, the lads were sprawled out on a couch breaking pizza with a bunch of followers. This was the sense of openness they fostered with their devotees, of being together and sharing. Disdainful of life in an ivory tower, they kicked down the barriers between them and their fans as they had the boards and metal sheets blocking their entry to empty houses.
Refusing to play the traditional rock-star role, with him there was no swaggering arrogance, tabloid scandals or model girlfriends. Hence his moniker among friends 'The Virtuoso'. I witnessed the respect Joe encouraged in his entourage, his strong disapproval of sticking it to 'groupies'. A policy of 'Please scram! No Thank You Ma'am'.
" I never forgot what it was like to be a fan myself. I've never stopped being one," he said, seated on the very edge of the couch, leaning forward, his elbows braced on his knees.
A few of the young women present were clearly coming on strong but Joe was clearly deflecting them from those sort of thoughts and trying to gee them up to think about local political issues, to engage them in debating broader political questions.
'Do you feel lucky?' Well, do ya, punk? You've come such a long way', I said tersely, catching his ear . Indeed he had. How do people treat you now?'
People come up to me at airports and ask, 'Are you Joe Strummer?
People ask me when I'm walking in the street, 'Are you Joe Strummer?
People even ask me when we're making love,' Are you Joe Strummer?' he said with a big wink.
Others don't need assurance. One  black guy with a mohawk and beard came up to me and said, 'You Joe Srummer.'
 I answered , 'You missed a T.'
'How does the Capitol grab you?' I asked.
"It's a good fit', he said. 'Give me the smaller venues any old day.'
Happy to see me, Joe regretted that he was too snowed under with commitments to take me up on my invitation.'
'In that case could you fit in a a tour of inspection of this architectural rough diamond before tomorrow's rehearsal. You showed me some of the sights around London and I'd like to repay the favour.'
'Would you show me around? he asked.
'You got it. I'll conduct you on a grand tour. Meet you at the entrance arch around midday.'
'You're coming to our show afterwards, I take it? You must come.'
'Try and stop me.'
So in turn he teed up a ticket to be set aside for me for the following night's command performance .
Carnival of the Animals.
At our rendezvous I pointed above the portal to the terra cotta ornamental relief on the spandrels.  The motif of fruit and foliage could still be seen. 'The building was first used as a green market. Are you still into your vegies?'
'Of course, Allan. But it's hard on the frog and toad so much. Good vegetarian grub is hard to find in this meat eating world. I miss 'That Tea Room''.
Inside, the space we entered suggested a former lavishness featuring decorative terracotta bas relief , columns and arches, stone cornices, terra-cotta capitals, rosettes and tiled panels. 'The décor was highly whimsical with classical reproduction statues, bas-relief sculptures and an internal imitation piazza, I explained. 'It became a movie palace in 1927. There remains the sense of Hollywood glitz, with just a hint of kitsch, that is embodied in every gilded decoration. 'The interior was designed as exterior architecture to give the impression that the audience were seated in an open-air garden surrounded by exotic plants and birds. Can you imagine playing in such a setting. You could put a different type of concert before the public. Playing to soothe peoples minds, to create an imaginary musical landscape of tropical placidness and seraphic bliss . A little pool of water right outside the bandstand, rocks and palm trees growing around, chilled out and quiet as a mouse.'
'You've obviously never trodden on one, Allan.'
'I prefer their 'eek, eek'. You could play here at night, mice squeaking, bullfrogs croaking and birds singing. This antique aviary would bring the sound of a flock of mixed birds . This aquarium here could be full of peacefully swimming fish. You could evoke the effect of serenity using  slow, languorous music.
We found piled in a corner costume props from the Saint Saens ballet 'The Carnival Of The Animals'.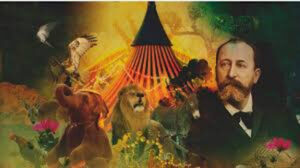 There were costumes of  a rooster, elephant, kangaroo and swan.
'I'm  all of a piece with Saint-Saëns,'said Joe. He frequently expressed his love of animals, and praised 'the prodigious courage of the insect'. He enjoyed a succession of cats and dogs. He looked on animals with affection, drollery and audacity. To convey this love he wrote  music of soaring beauty and of mocking whimsy.'
'Not what you might call rough, raw, rabble-rousing theme music to accompany a rock-and-roll class war.'
 'There's music to suit all purposes and occasions, Allan. Myself I like to experiment and discover diverse sounds.  I'm very open to all good musical influences. Particularly more gentle ones. I can't hack this pace too long. The limo to stadium lifestyle is not all it's cracked up to be. This enormous roller coaster ride is taking it's toll on my health. I'm played out– mentally, physically, every which way. I'd like to live with my family in the country, far from the madding crowd and get my head together.'
'Give up the booze and the music stands', I suggested.
' I'd like to showcase different styles of world music. One day to have my own radio show. But for now our career is built on stirring people up.'
'It's hard not to get stirred when you see such vandalism in the world. Beautiful buildings like this neglected so,' I said. 'Sadly when it was closed for repairs, many of the decorative interior finishes were stripped.' You can see most items are chipped or have bits missing.'
'Sadly down at heel-just like Elgin Avenue was.' Joe said.
'Unlikewise, fortunately, snatched from the wrecking ball and jaws of the bulldozer by a conservation order.
'It must have been a fancy market,' said Joe.'
'The building has been through lots of changes, involving reconstruction, conservation and additions. Originally intended as a hippodrome for arena theatre the attractions included elaborate circus acts with animals such as elephants and seals, theatre and vaudeville shows
.'You could put on a fantastic act here when they do it up , recalling it's former glory. The Stones had their circus. Why not the Clash?'
'We could put on 'our own Carnival of the Animals,' Joe replied. 'A salute to feathers, fur and fins. I can visualise you on this very stage leading  the March of the Lion.'
'I'd much rather be the lion himself. Back in Malawi I used to imitate  the ones I saw by padding around  on my toes.'
 'After you, your Hionness, husband of the lioness,' I invited in stately manner, imitating Coward's distinctive clipped staccato style diction.'
'Well, it's two for the money, one for this show, three to make ready, now go cat go!'
Upon which this animal lover after whom a sea snail would be named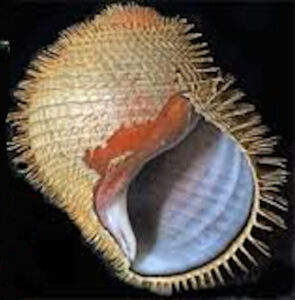 and I set to ad-libbing our way through the particular members of the menagerie. mimicking the sounds they make or characterizing the way they move and carry themselves.
While I hummed the Royal March of the Lion", Joe swaggering very regally and grand, played his air guitar before letting out a convincing jungle king's roar.
After that as a fowl he moved with the abdabs, suggesting a scratching, clucking, pecking hen. Then while  I crowed 'Cock a Doodle Doo' Joe changed gender and whistled like the roistering rooster crowned by a mohawk like cockscomb.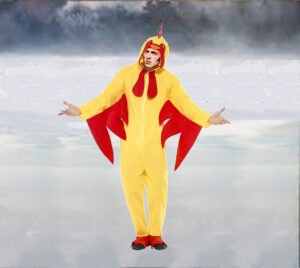 Suddenly he started running like a wild ass while I accompanied frantically pounding on my air piano. Just as suddenly he slowed way down to suggest the slow-motion torpor of tortoises by quoting the famous can-can melody from Jacques Offenbach's 'Orpheus in the Underworld'. Normally performed at breakneck tempo, Joe played the tune painfully slowly by low-register strings, backed by my throbbing accompaniment on the piano. Then with my earnest piano accompaniment his elephant moved along pompously, to the sound of of a brisk, but lumbering and lubberly waltz melody.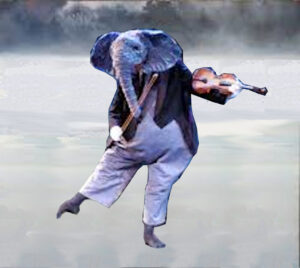 Then I came in with clipped, irregular phrases that suggested the hopping of Joe's startled roo.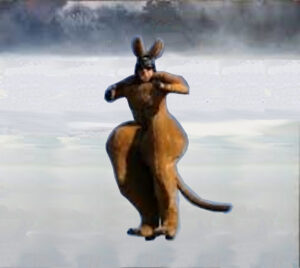 'Well get you, 'he said, 'jumping for Joey.'
For the coda he glided with all the grace of a contemplative, elegant, soaring, swimming swan.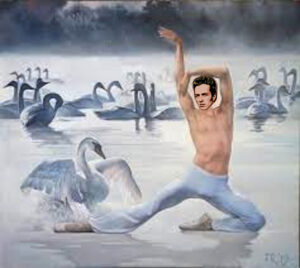 'We could add all kinds of atmospheric effects, 'he said.
'This place is made for this, Joe, 'I said. 'This was an atmospheric theatre. The atmospherics were created with a combination of lighting and projection of different effects from erupting volcanos to  onto a specially prepared blue plaster ceiling. These ranged from erupting volcanos to flying seraphs. They were intended for silent movies accompanied by live sound, and they sought to create the illusion of an Italian open-air garden. As you can see the Capitol interiors were highly decorative and brightly coloured, emblazoned with tapestries and statuary. Lights playing on the ceiling, which was painted a deep Mediterranean blue, were intended to simulate an amphitheatre under the starry vaulted sky.
It could once more be associated with the world of cinema. Maybe you could convince those two creators of  italianite culture to come and make a mockumentary about you and Carnival of the Animals. Your role would be as the main performer, not just as one making a cameo.'
'I'll keep it in mind, Allan. I do hope to take part in more films down the line.'
ilms down the line.'
'Are there any cinematic  projects are in the pipeline for you, John.
' Not yet particularly. I've developed a taste for movie making, Allan. I've got lots of ideas I want bring into play there. Believe it or not I'm keen on playing the role of gun slinging gangsters.
'That's definitely not in keeping with your usual pattern of  motives.'
'In real life I'm a pacifist but I want to portray the kind of people we want to reach, young men with dead end prospects who turn to crime. The thing I share with them is anger.'
A Cut Above the Rest.
'By the way, John, what did you say to Robert de Niro when you were together?'
'Are you talking to me?' John replied.
'Well I'm the only one here.'
'I told him what a great line that was. It took a great director to shape it and a great actor to give it life.'
'It's so simple yet so memorable. What was it like to be with both Martin and Robert?'
'Being together with Martin and Robert was a great opportunity to talk to the greatest director and movie actor of our generation about things we had gone through.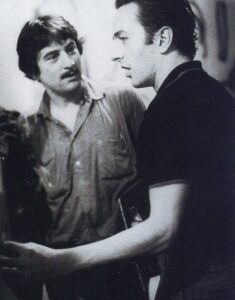 Robert and I  had both gone through some hair raising experiences. And now he and Marty were about to take me through an even bigger one.'
'What happened?'
'I had asked them if they knew of a good hairdresser in the Big Apple. After my shoot with them I wanted to trade in my pompadour for something more out there. Something as cutting edge as what I'd  supplied to others.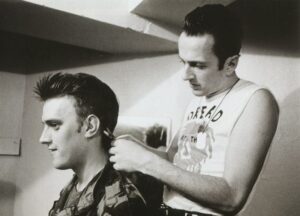 That's when Robert and Marty took me to their makeup artists.'
'What did they do?'
'The hairdresser asked me how I'd like it. I said, ''Cut the sides of my  head  extremely short, the top cut into a strip that runs over the centre of my head. Make the strip relatively short and uniform, without any spikes. Then I'll allow stubble to grow on the sides of my head and in the back where the strip is not located'.'
'One fancy creation  coming up,' he replied, snipping and shearing, 'your mohawk will stand up and it will stand out.'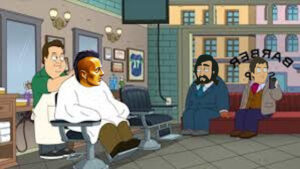 'Did Robert say if your mohawk was as effective as the one he sported in  'Taxi Driver'?
He told me, 'I never in fact shaved my head due to upcoming commitments. My wicked haircut was, of course, just a construction put together by makeup effects.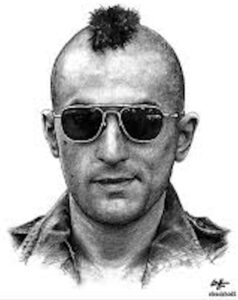 When Martin first saw me 'with this thing', he said  'it was terrifying!''
'Mohawks whether faux hawks or the result of a close shave can have a startling effect, can't they.'
'Talking about close shaves,' he said looking at his watch,  'that reminds me. I have to start getting changed for tonight's show or it will be a disaster.  Thanks so much for the guided tour,' Feeling it apropos to whack in a well-worn catchphrase, he said  with an enormous toothy grin, 'See you later, Alligator.'
'After a while, Crocodile,' I shot back, snapping my mouth shut, trying hard not to smile.
It wasn't such a long while before I would see him up on the stage.
I took my seat eager to hear what he sounded like now at his zenith, and to reflect on the group's discography and impact. Loaded with mojo, playing  with the force of an acetylene torch, Joe and his group fired up the crowd, raising the roof with one of their signature elevating, show stopping sets.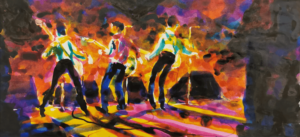 At one with their overflow audience they  tried to reach out to any lost soul amongst us to let them know they weren't alone. The fans were right on the stage with him- literally. Some came diving on it — that kind of thing.
Generating a high level of expectation, they gave us the feeling that something was about to happen, that there'd be some breakthrough from the political and social decay abroad. We gave them a thunderous ovation.
Making good on their anti-racist commitment, they had veteran Aboriginal rights activist, Gary Foley, share his thoughts on stage during playing their version of the song, 'Armagideon Time'.  Gary not only explained the historical roots of the racism and oppression that Aboriginal people are subject to but that the struggle to liberate them must also be a struggle to liberate women and the working class.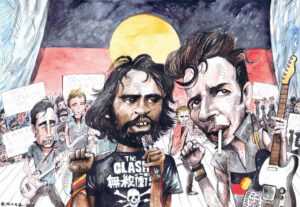 As Punk's most passionate and convincing front man his simple, direct lyrics articulated a shared sense of confusion, frustration and thwarted ambition. As in Britain, on the other side of the Atlantic and here in the lucky country, more and more young disillusioned aimless white teenagers, living just for the moment, were looking for an escape from the boredom and constraints of a society that didn't seem to have a place for them. Unemployment, racial tensions and social upheaval provided fuel for their fires. In this state of affairs, what became paramount was for a band to have something to say. With attitude and adrenalin to spare, The Clash urged their young followers to see themselves as more than indistinguishable units in an anonymous multitude, to have pride in themselves and to get out of the social malaise. Pointing to what they believed lay behind it, they spat out powerful indictments of American multinationals, heroin, desultory consumerism, 9-5 drudgery, Cold War propaganda and imperialism.  They highlighted and spoke out against racial, economic and class driven inequalities for the 'blank generation' .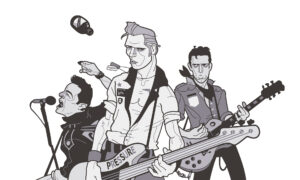 Like Marley they tapped into the sour social discontent with homespun, catchy melodies like White Riot which included lyrics on how 'all the power's in the hand of people rich enough to buy it'. While this attitude provided the initial excitement, over the long haul their ideas offered more lasting power. The music Joe created with song writing partner Mick Jones was revolutionary, mixing club, rockabilly and ska into a teeth-clenched, raw-throated roar of anger against poverty and racial discrimination.  They had come up with some of the most celebrated anthems of their time. Joe's healthy social conscience and a belief in the individual found its way into the rousing and intelligent songs he penned which include, "Should I Stay or Should I go', 'Death or Glory', 'London Calling'.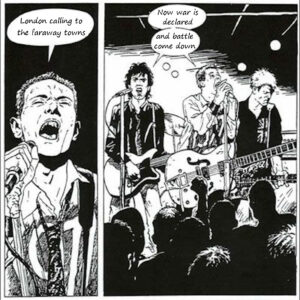 Theirs was the authentic voice of rebellion and protest. Joe made his voice on standing up for ones rights and opposing injustice heard through his lyrics as he did with us through our sing-song on the picket line.
Their debut album was a barrage of provocative sloganeering and social foment. Their third, 'London Calling' was a tour de force of style with plenty of finger jabbing attitude. It's iconic cover showed Paul Simonon  famously destroyed his guitar. I thought that's what you get from opening for 'The Who'. But this action wasn't part of any auto-destructive artistic display. It happened only once at the side of the stage  out of Paul's frustration over the bouncers at the show not allowing the audience to stand up from their seats.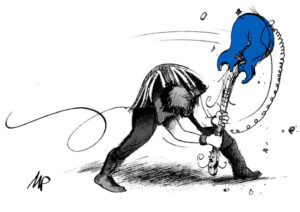 The Clash had the ability to cross racial and musical boundaries without sounding patronizing or pretentious – one of their most precious attributes.  Their art being both to provoke and entertain, they rained fire and brimstone with a laugh. They were as little designed for the gingerbread shopping malls and sterile suburbs of Marketland as they were for the social circles frequented by the British establishment- or those of the German Democratic Republic. Refused entry there they discovered later that the Stasi had studied their music They had found it – as had M15 too inflammatory, and  attempted to block their visit as actively as the British had Brecht and the Berliner Ensemble.
Joe and Co. knew the political tumult of much of their congregation and aimed to steer them away from negative, desultory propensities.  When questions were being raised about the fondness of some early punks for such fascist accessories as the swastika – symbol at a time when the National Front was strong – Joe was always at pains to make it clear where the Clash stood: "I think that people ought to know that we're anti-fascist, anti-violence and anti-racist. We're against ignorance". He knew such adornment was ephemeral and designed to 'scare the squares', not to make a political statement.
 Ultimately and inevitably the contradictions within this exciting band's  stance—between their revolutionary rhetoric and their addiction to the macho posturing of rock stardom= would be pushed to the limit.
More Time for Movies.
Later in the decade Joe would be the frontman in Straight to Hell, the deliciously dodgy outlandish punk  Western homage to Sergio Leone's works.
The genesis of this speedily improvised, gore filled film lies in a concert in support of the Nicaragua Solidarity Campaign in Britain.  After playing to a full house, Joe, Elvis Costello and the Pogues were persuaded to sign up for a month long acoustic Nicaragua Solidarity Tour in August 1986. The aim was to raise morale for the beleaguered resistance.
Alas funding fell through, but not so for a film.  The musical lineup had committed to the venture as had the helmer. He chose it in preference to the lucrative 'Three Amigos' movie, suspicious of yet another bedtime story in which heroic Americans ride south to rescue their helpless Hispanic neighbours in distress. And so the filmakers set to work in those fantastic surreal Andalusia badlands, the huge  mountain of El Faro on the horizon.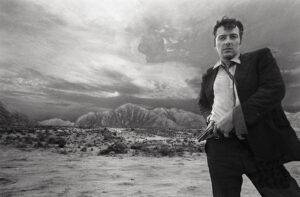 Shooting from the hip to catch the capers of a bunch of mad dogs of Englishmen out in the desert sun, their imagination running riot.
This would be an acid spaghetti Western.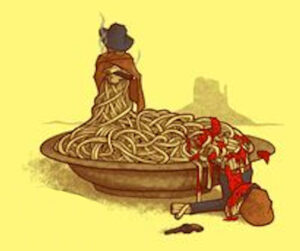 So grubby it has blood and pasta sauce down its shirt, this was the dress rehearsal for 'Walker' .
'Straight to Hell' is a story of blood, money, guns, coffee and sexual tension.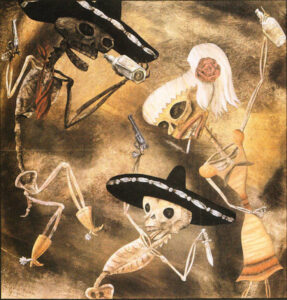 In this darkly absurdist pastiche the socialistic rhythm guitarist plays the grubby unsmiling Teddy Boy gangster  Simms.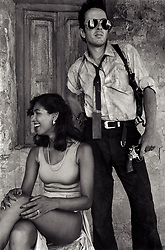 He is one  of three hapless besuited hit men who blow a job.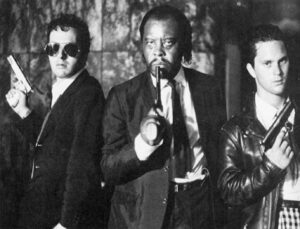 Afterwards  they rob a bank and scarper to Mexico with a briefcase full of cash to escape the wrath of their boss.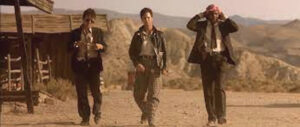 They come to a ghost town and take on a bizarre gang of coffee addicted killers and their even deadlier womenfolk.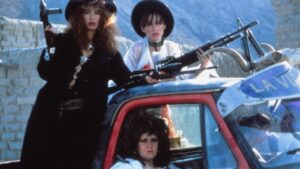 The nameless town is haunted by men that don't know why they're there, how to leave or do anything but shoot, torture, molest each other and hang 'em high.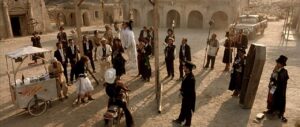 This all leads to the inevitable bloodbath.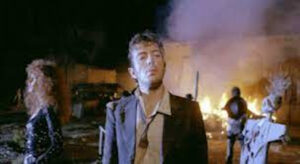 This B-grade, pulpy exercise in graphic design and and letting your hair down features over-the-top performances by other musicians such as  Courtney Love, Elvis Costello and the Pogues .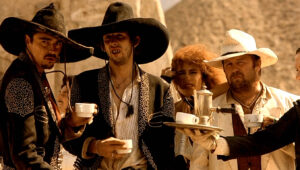 Dennis Hopper appears briefly as an  arms dealer.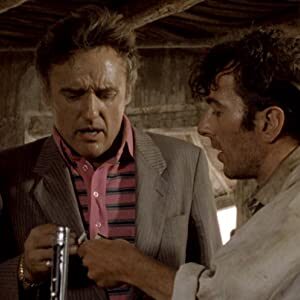 Known for his roles as a menacing, ruthless villain, he was invited to play  IG Farben after the notorious manufacturer of deadly nerve gas.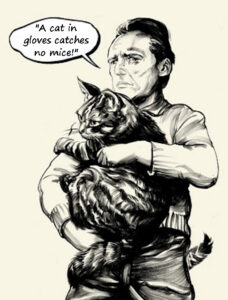 Dennis  and Grace Jones appear in  deus ex machina cameos dropping off a long suitcase full of guns in a dingy saloon.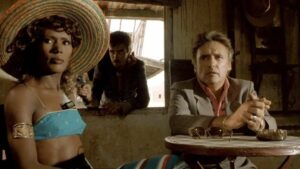 Their expectation is that they'll be used to destroy the town's inhabitants.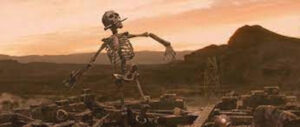 This would help  make room for a new mini-mart.
.There's a bunch  of weird, crazy stock characters from western movies — guys in sombreros and cowboy hats and dusters, damsels looking distressed.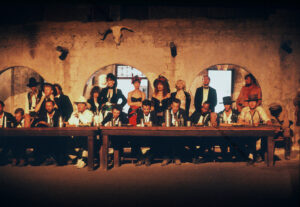 Into this rambunctious party of death and chaos surfaces a screaming priest with a crucified skeleton .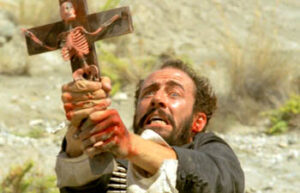 With a lot of holes and frayed edges, the parody ,like most of the characters in it, was shot down by critics. 'Straight to Hell' went straight to video. It's not for everyone but for me it's like sharing some laughs with an old friend. This cinematic curio gathered a cult following over the years.
The guitar slinger would soon ooze bloody sweat again over Nicaragua in 'Walker'.
One Night in Memphis
In  Jim Jarmusch's 'Mystery Train',  a meditation on nighttime and transience,  Joe would play a violent tempered Elvis quiffed misfit, Johnny, intent on relieving others of their property.
The  displaced, disgruntled Brit, aloof teenage Japanese tourists and a frazzled Italian widow all converge in the city of dreams, Memphis . The triptych of stories are linked together by the Arcade Hotel where the principal characters in each story spend a part of the night. It's a run-down flophouse presided over by a night clerk and a bellboy.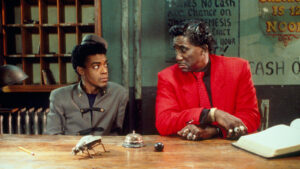 The  stories which take place on the same night pay playful tribute to the home of Stax Records and Sun Studio.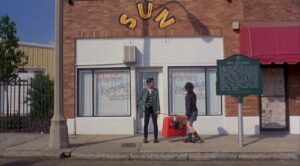 It honours Graceland, Carl Perkins, and, of course, the King, who presides over the film like a spirit.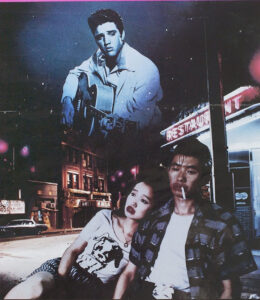 Johnny's dreams and illusions have dissolved in the reality of Memphis' down and out fringe. His girlfriend dumps him and he loses his job on the same miserable day, and we find him drowning his sorrows in a local pub, where the African-American regulars all call him "Elvis".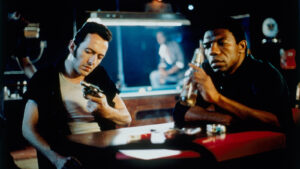 They've known him for years, and with his pompadour and sideburns he has encouraged comparison with the King, but now finally he is sick to the back teeth of it, and tells them to call him Carl Perkins instead.
When he starts brandishing a gun, his friends are called, and they head out, drinking and driving, into the Memphis dusk.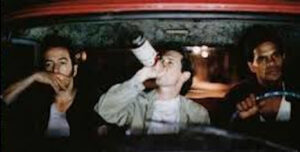 Eventually Johnny drags them to a liquor store, where he promptly kills the clerk whose last words are "Ah'm the man that's gonna make yuh use that gun".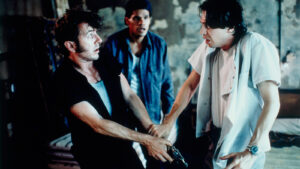 Later on, wallowing in doom and gloom, Johnny tries to bore a hole in himself and ends up wounding one of his compatriots; this gunshot is a synchronizing moment, tying the film's disparate stories together.
Elgin Avenue Breakdown Revisited
Some thirty years since the members went their different ways, EMI released an infectious collection of live numbers and studio cuts by the 101ers: 'Elgin Avenue Breakdown Revisited'.  This is their vinyl testimony to the short and sweet social political and cultural whirl that launched a musical legend, laid the stepping stone in the development of Joe Strummer's musical sensibilities and set the note for my future course.
Norrie Paramor would have been rather flabbergasted to hear the album and to know that it was on the EMI label he was so identified with.  It was devoid of the wizardry of the recording studios and of musical arrangement – that area of expertise he had developed.  This music was heading in the direction of punk which would turn the industry upside down. Its ultimate value lay not in its sound but in its fresh if unpolished balance of melody, rhythm and harmony – the genuine ingredients of rock and roll.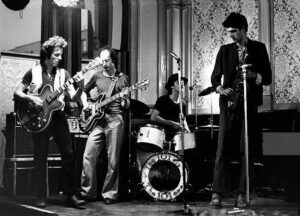 Norrie would have found Joes signature growling and rushing his words together a far cry from Cliff's limpid dulcet tones. Something tells me he would have found the effrontery and thundering pace set by this brash hot stuff somewhat disconcerting.  Then again this was a release deliberately aimed at a niche market of music fans among whom the 101ers had acquired cult status.  They could identify the roots of The Clash here. Not only can the first flushes of their masterpiece 'London Calling' be heard here, there are even early versions of tunes the Clash would later record such as 'Junco Partner' and 'Jail Guitar Door'.
 London Calling.
"All transmitters to Full – all receivers to Boost – This is London Calling".
Such was the station identification used by the BBC during World War II. In broadcasts to occupied countries it informed and reassured people. When I began picking it up on the airwaves around the tail end of the old millennium, it was being used as an opening to the BBC World Service music programme.  The host featured to broadcast to the world was one who had used the station identification to introduce his febrile frenzied rallying cry over the state of the world.
The voice of the compere was unmistakably John's albeit a mellower Mellor.  The music this Veteran Dog as he described himself presented was richer and more electric than ever.  This simple format – the man and his collection – was the same as that which had been offered to me in London's rundown housing tracts back in our breathless heyday, back in the Corrugated Iron Age.  Then John was a hit record hound and I had been his exclusive audience as occasion had presented itself. Now he was opening the ears of the wide world to its rich musical heritage.
 Joe was now inviting us to join him in pushing our musical boundaries to a fare-thee-well, not just one white way down the middle of the road but one that embraces such global tastes as cumbia, calypso, and gospel. Never wavering, just waving, he was filled with an unwavering faith in people as much as ever.
Opening for giant stadium filmed acts had had unintended consequences for the Clash, which would begin to unspool the following year. The nearest fan was 50 feet away from the stage, They were used to being right there in the heat of the crowd. I think that they were very aware of the distance and that some of the fans way up there in the stadium in the bleachers were blocks away."
The epic scale of the shows simply started to wear on the band.
"There wasn't really the kind of communication they were looking for. They were kind of playing to a wall of faces, anonymously. On the stadium tour with The Who, they started feeling a distance that they weren't comfortable with."
After the Clash, Joe's new band The Mescaleros found him mixing and matching post-combat rock with a wide range of styles and rhythms – Indian, Celtic, Arabic, electronic and hip-hop flavours.
In the clampdown on freedom of expression and movement during the so called 'War on Terrorism', Joe's songs would not fail to keep the adrenalin pumping. When horse-mounted police arrive to billy club striking coal miners in 'Billy Elliot', the sequence is choreographed to the Clash's "London Calling."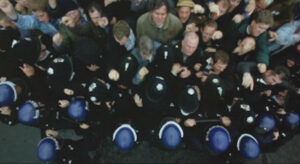 In April 2006 Harry Mann was detained for questioning by British anti-terrorism detectives after they received a phone call from a taxi driver. It was panic stations for him  after hearing Harry sing along to 'London Calling'.  The lyrics that triggered the drivers concerns were lines such as 'Now war is declared – and battle came down' while other lines warn of a 'meltdown expected'. A scenario all too apparent when we see police regularly clad in self-protective clothing, donning helmets and jumpsuits, rattling their riot shields, and embracing all the outward signs of authoritarianism that George Orwell condemned as the tools of Big Brother.  The Cold War era song describing the looming threat of nuclear catastrophe, environmental disaster, starvation and war', hadn't lost its edge– nor had 'Rock the Casbah'.
It tells a sort of Middle East-adapted Footloose story. After an invented king bans rock music, he orders his pilots to destroy anyone who violates the law. Yet the pilots refuse to listen to the king's orders, and play rock music out of their cockpits.
Clear Channel Communications which owns more than 1, 900 radio stations, placed 'Rock the Casbah' on the list of song not to be played on the air after the 9/11 atrocity.  The BBC did the same in the first Gulf War. Some American pilots used it as a soundtrack as they bombed Baghdad .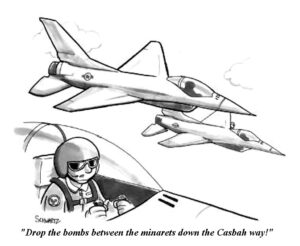 Music can touch the soul and bypass reason. The military can also turn it into an insidious weapon. Joe would have been appalled by this abuse of his work.
 The song has become such a cultural touchstone that it has been incorporated into numerous films. The punk rock attitude implied in the title exudes the impressive Israeli war drama named after the song, succinctly expressing just how difficult and intractable the situation in Gaza is. Given the world's outrage about the Israeli occupation , it is essential to have films that do not demonize the individuals on either side of the conflict.
Joe never really let stardom go to his head after he achieved it. After the Clash folded in 1986 he quietly escaped to his country home 300 miles from London.  Mostly he was content to get some headspace,to let the spotlight and the rest of the world go by. His hopes to win recognition from and work with his musical heroes were realized. Not only had he won Bob Marley's seal of approval for his work, he had attracted collaboration with Jimmy Cliff on Jimmy's album 'Black Magic'. They were both fans of each other. Jimmy said to him "It was such a great feeling to record 'Over the Border' with you, so spontaneous". Joe had said to Jimmy that he had written it with him in mind. Not long for this world, Joe wrote 'Long Shadow', a number intended for Johnny Cash.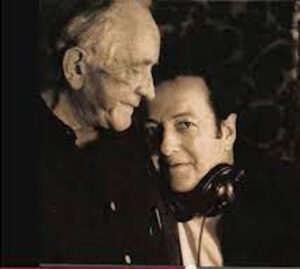 A global outpouring of deep sorrow was felt following Joe's untimely fatal heart attack in 2002. His enduring appeal is down to this character as well as to his musical legacy. It is a fitting tribute to him that one of the UK shows he signed off on was a striking firefighter's benefit he financed out of his own pocket. Joe was on the bill at the Royal Opera House to raise money for the Dian Fossey Gorilla Fund .
His swan song was '48864' which he co-wrote with Bono and Dave Stewart of the Eurythmics. Mandela's resurrection had disproved Margaret Thatcher's judgement of him. One woman's terrorist was another's freedom fighter. Written in honour of Nelson, the number is the one worn by him as a prisoner on the notorious Robben Island.  Debuting  for an AIDS Benefit concert, the song closed with Joes spirit joining his friends chanting the number–defiant to the end.
"When freedom rises from the killing floor/ No lock of iron or rivet can restrain the door/ And no kind of army can hope to win a war/ Like trying to stop the rain or still the lion's roar/ Like trying to stop the whirlwind scattering seeds and spores/ Like trying to stop the tin cans rapping out jailhouse semaphore," read a portion of the lyrics, as quoted in 'Rolling Stone'.
Over and out Joe.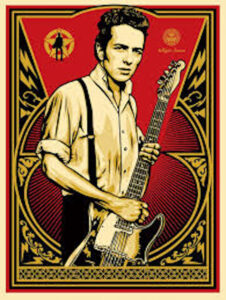 A generation after I had been a unsung, unknown member of 'The Temptations', I would get the lowdown on the thriving soul musical scene from an insider, one of the artists who had had a dab hand in many of these soul classics, backed up and/or written for the icons I mentioned earlier. Cornelius Grant, part and parcel of the  gifted vocal group, renowned for his arrangement, blues runs, innovative guitar licks, and stunning riffs. A man after my own heart, straight-up. His delightful song I remembered instantly was 'Take Me In Your Arms And Love Me'. Originally sung by Gladys Knight, It was covered by Lulu on her second album which included her first hit. It played on radios everywhere. One of my high school classes in Condobolin gave it to me as a farewell gift to express their feelings: 'To Sir With Love'.
Cornelius and I celebrated that aquarian age over glasses of adam's ale. The chance to meet a great artist at no greater inconvenience than by walking into my kitchen does not present itself often. We exchanged thoughts on changing habits of water consumption in a post aquarian society.
'Have you ever wondered about those people who spend dollars apiece on those little bottles of Evian water? Try spelling Evian backward. And why is it that mineral water like Evian, which has been filtered through ancient-not modern, mind you- volcanic rock for millions of years, has a use by date?'
'And how did we get to the point where we pay for bottled water?
That must have been some weird marketing meeting over in France. Some French guy's sitting there, like, 'How dumb do I think the Anglos are? I bet you we could sell those idiots water.'
'I used to like my water cut with hops and barley, but now I too have it straight, 'I pointed out.
It was Cornelius' search for alkaline water that had brought him to our house. Fat City had turned out to be double edged. After extensive dental work, he had been recommended this water for it's healing properties. Upon enquiry at the organic food supermarket where two of my boys worked for a while, Ruben pointed out that the filter machines are few and far between here and offered to supply him while he was in town. Casting around myself for the good oil on rhythm and blues, we oiled my literary wheels, tested the water together and shared the soundtrack of our lives.
'Cornelius,' I said, 'it's good that you're avoiding drugs for your treatment.'
'No analgesics for me,' he said proudly. 'I transcend dental medication. So what's your story, Allan?'
'I was brought up on a side street. I learned how to sing before I could eat .I was educated from good stock .When I start singin' I just can't stop.'
'It sounds like you're one of us.'
'It's a pride thing. Can ẃe talk about your stock in trade?, I said. 'Soul music is like a family heirloom everyone  understands and values. It has endured because custodians like you have  passed it on, perpetuating "the tradition". How did you find your groove, so to speak?'
'I was in the right place at the right time. The Motown label paid young wannabees and next-big things for their work and provided an outlet where they could be heard. I had spent nine school years playing weddings, parties , anything, honing my skills before I was recognised.'
'How did that come about?'
'I was practicing my fifths on my guitar and producer Norman Whitfield happened to hear me and said, 'Hey do that again' and the next thing I knew I was in Detroit doing the intro on 'Losin' You' with David Ruffin on lead vocals…it was magic!'
'Detroit is in the  mid-west ,isn't it.'
'Yes, it's in Michigan.'
'Have you ever considered this fact. The more west you go in your country, the closer you get to the … Far East.'
'Who said  the twain shall never meet.'
'What was so special about Detroit? "
'Here's the thing, Allan. Nothing special. Just a limitless, vital concentration of talent driven by the relentless pursuit of mobility, massive potential just waiting to be released. As you know, this battered heart of Chevrolet is was once famous for motor vehicle production.'
'A magnet for metal and auto workers.'
'It became one for musicians.  Hitsville. Every city and town in the world has a similar amount of talent, ratio wise. Look at Liverpool and the Merseysound. The main ingredient is how such capacity is nurtured and tapped. As often as not, it's totally wasted. What we had were  record companies run by African American entrepreneurs-notably Berry Gordy- guys with vision and business acumen . Berry encouraged us singers, producers, arrangers, and artists to collaborate, improvise, and experiment on each new release. Indeed, our evolution into a song writing and producing team reflected the creative freedom of Motown's operations.'
'You worked with a gathering of talent quite unlike anything assembled before or since. Who were the original core of The Tempts?'
'This was a core of five musically untrained six footers from the South who'd stand around rehearsing and warm up with gospel songs.'
'And among your ranks legendary figures such as Eddie Holland', I said. 'Diana Ross referred to teaming up with the likes of him as a great blending , as an example of synergy.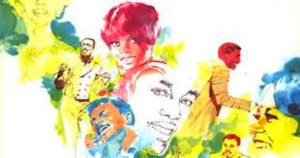 'Can you put your finger on this process?
'Putting it simply, Allan, when people work in concert together they can come up with a combined effect greater than the sum of their individual effects. When you take several musical parts and put them together, you can create a song that has a much more dramatic effect than each of the parts when played individually.'
'T'ain't what you do it's the way that you do it. 'That's what gets results', I declared, quoting Ella to the feller.
The result was the musical artistry of our own community being cultivated, 'Cornelius went on. 'And then in the middle of the most turbulent decade in America since the Civil War nailing it by selling it to audiences across the blindingly racial boundaries.'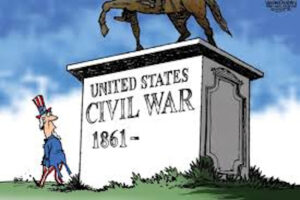 'No mean feat. A brilliant strategy with a winning formula, 'I said. 'If ya can't lick 'em, join 'em,'I thought to myself, mindful of the fact that not all people discriminated against can lift themselves off their beam ends individually.
'Gordy was the shrewdest of businessmen. His love of music, while real enough, was also another way to move product and generate profits.'
'Multiplication, that's the name of the game', I added,  'making the dollar holler.'
'He modelled his operation on Detroit's auto-making plants. Standardised, with emphasis on quality control', said Cornelius pointedly. 'Norman Whitfield was in charge of this department assessing which songs would be released by the label.'
 'Mr. Tambourine Man seems to have carried out the same functions for his label as Norrie Paramor on the other side of the pond, Cornelius,' I said, referring to Norman's customary instrument .
'So it would appear'. he replied. 'Tastes notwithstanding, their approach to music was that of the old school. With a keen eye and ear both for business and creativity. Besides crafting songs Norman's prolific talents led to him taking over the company helm. Rather than content himself — as most of his contemporaries did — with producing one hit version of a song done a certain way and aimed at a particular audiences, he took to experiment, always tinkering with sound, treating the same song differently with a variety of artists, looking for new permutations of its marquee value to put before the public. Had he worked for a label like E. M. I. in the '50's, with a roster of artists spanning the musical spectrum, Norman might well have been cutting R&B, country, pop, and rock & roll versions of his songs.
 'This enterprise put together songs that sound so effortless. It seems safe to assume they made short work of the hits,' I suggested. 'Shoo-be-doo-be-doo. Do you think so too?'
'As someone once said success is ninety percent perspiration and ten percent inspiration. There were hits but there were misses. Sometimes we hit the jackpot. Other times the pickings were slim. It was the tested formula that kept our score rate high. Behind every production, behind the scenes, when I worked professionally, was assembled a  highly industrious team  doing the groundwork, all their ducks in a row.. Starting with the stable of writers—'
'In which you were housed', I said, finishing the sentence for him, 'penning and fine-tuning material, beginning with soft, simple, smoochy innocent love ballads with smooth, spacious arrangements, sweet stunning harmonies and timeless choruses — often with catchy call-and-response vocal lines'- – opening up the subject matter, moving on to a harder, brassier, funkier, edgier, up-tempo style.'
'From doo-wop and dance moves through to psychedelic funk. It was Norman who sensed the mood of the times and catered to it. In the late 60's he saw it as his remit to speak to the concerns of a tougher, angrier black America, to steer the  sunny sound into the darker territory foisted upon it in a new more mature, era at Motown.'
'You had the coming to prominence of the tortured artist, ones like Marvin,  in constant torment due to frustrations with other people, or the world in general.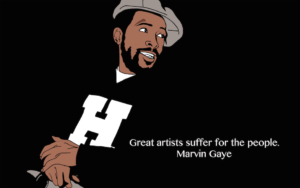 'To what do you attribute this?"
'Creative fields often have low financial returns and long working hours, leading to mental strain. Norman wanted to highlight the social and political changes at play. Less poetic romance, more adult themes and risky talking points, more the volatile social issues of the time, such as war, poverty and politics that were at the heart of the civil-rights movement. The flipside.
 'What brought about these changes in direction?' I asked.
'They reflected the changes that had been going on in the country. The world exploded around the Snake Pit studio and the ever-growing number of cubbyholes that passed for offices in the Hitsville complex. The Summer of Love turned long and hot. 2,000 buildings burned to the ground in the motor city during the 12th Street riot.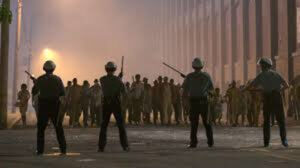 Forty-three people died and more than 7, 000 were arrested.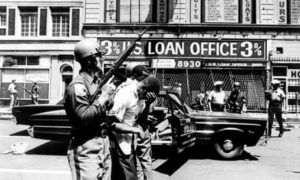 National Guard units were sent in.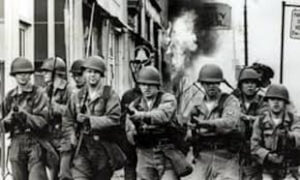 They received backing from the 82nd Airborne Division, fresh from Vietnam, to restore some semblance of order.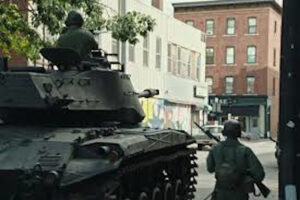 They kept their weapons loaded with  predictable results.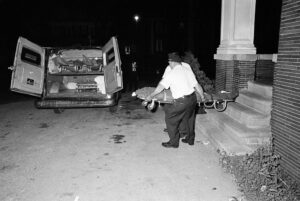 'What time are we talking about here?' I asked.
'July, Nineteen Sixty Seven'.
'Nineteen Sixty What, 'I said, quoting Gregory Porter's current hit indicating the intensity of this period and that conditions hadn't changed much in any measure for the black and blue poor.
'The Kerner Commission, investigating the root causes of the unrest, famously concluded that the United States, quote, was "moving toward two societies, one black, one white—separate and unequal," unquote. The climate in Detroit meant that things had to explode.'
'What kind of things could you see on the ground that indicated the impending conflict ?'
Young people were being stopped and frisked by the police, whom they considered an occupation army. As the population of Detroit was becoming majority black, it was obviously wrong for the city to be run almost exclusively by whites. Another thing that was also happening in Detroit was that automation had come to the plants, and young people were feeling that they were being made expendable and that there was no longer any future for them. And so, the rebellion was also a cry for help, for understanding by these young people that something very fundamental was happening that required change.'
'I remember watching this unrest on telly at the time , seeing the faces of the children in these areas, their homes on fire', I said. I remember thinking 'how can these people get the rough end of the pineapple when they make such wonderful music? How are we supposed to win over the populace in Vietnam when our main ally can't do it in it's own country? Not that you'd guess this chaos from the motown music and lyrics of the day.'
' It came from a wholesome America that never existed,' Cornelius said. 'The label wanted to keep hold of it's white conservative listeners and seemed immune to the global paroxysm that everyone was fully aware of. But the change it had to come.'
 'Whatever their style or subject matter, the hits all had that "certain something', I said. The harder sound came without losing the rhythm or melody.' 'How did you get started composing a song? How did you create and produce the tracks? Take for example "I Know I'm Losing You' which ran up the charts with a bullet. You supplied the signature guitar line.
 'Norman Whitfield heard me—'
— through the grapevine', I suggested collaboratively.
'playing fifths,' he continued, ' which became the intro. Norman and I would start writing the melody and structure,. Eddie Holland would also be there early on, and developed the lyrics with Norman. In the recording studio, Norman and I worked with our roster of in-house studio session musicians, The Funk Brothers, some real humdingers,  and showed them how to play the track and chords. They-notably 'Bongo' Brown, thumping and shaking his hands out, and the horn section- would add their backing, keeping time with our James Brown-inspired beat,  They gave their own ideas to make it stronger. We guided the musicians, so we could create our own sound. We recorded the full track, which included the melody with a scratch vocal, without lyrics yet. Then we gave the track to Eddie, who went off to further the lyrics. .
'When writing he would go into retreat, I'm told, locking himself away in his townhouse, drawing all the curtains and shades, cut off without telephone, only going out when necessary', I said.
 'He was totally  devoted to writing lyrics'
'He spoke of his principle and approach to writing. The most important thing was the feeling; does the lyric feel right? Is it interesting, and does it draw an emotional reaction? This is the same principle that guides my words.'
'Where did he get his inspiration from, Cornelius?
'Eddie wrote about personal matters that were going on in his life at the time. He found females to be the most interesting subjects.'
'I'll drink to that', I thought, raising my glass.
'He palled up with women –unlike many men he was interested in asking them not just one big question but many. They would tell him their little secrets that they usually wouldn't tell other men. Like in '– Losing You' the tell tale signs of a doomed love. They gave him such wise advice as never to take the liberty of signing off on anything on behalf of one's partner.' 'In your lady's case, Cornelius. this would mean never taking anything about you for granted,' I quipped.
' Eddie couldn't write without the ideas he got this way. Women steered him in the right direction.'
' A man without a woman is like a ship without a sail, is like a boat without a rudder, a kite without a tail', I sang, nibbling on this old Dixieland chestnut .
'For this particular number, we arrived at an arrangement much more dramatic than most contemporary Motown standards. I added my rock-styled musical phrasing  to the sharp horn blasts and doo-wop chorus- four Temptations cupping their hands around their mouths calling out an extended "losing you…!" in falsetto, every beat prompting a move, a gesture, or a look.'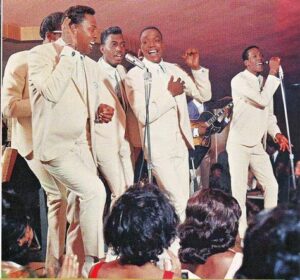 'I envied them those stylish, coordinated dance moves, 'I said. 'Those dozens of tiny, nearly imperceptible movements, glides, subtle turns and shifts, landed them in the precise spot at the exact second. Poetry in motion'.
'Together we provided the backdrop for our gruff yet mellow lead vocal, David Ruffin, singing heartbreak with a clawing agony.'
 'That rasp in his voice makes it sound like he's been up all night drinking, smoking and thinking about where this relationship has gone, 'I said, 'pointedly accusing his lover of gradually slipping away from him. 'We underscored his desperation with the the long low trombone note', Cornelius pointed out.
'If this song weren't so easy to dance to, you could overlook the fact that it was a long step away from the Tempt's more mellifluous sounds, one dealing with a very sad situation.'
'Allan, we wanted to come up with material that addresses serious personal issues, that reflects the full range of mature human emotions. Not just about first love and longing, but about loss, melancholy and desperation-serious personal issues.'
'You've got to be laughing to keep from crying, got to be singing to keep from weeping', I said. 'I remember discussing these emotive  songs with John Mellor before he became Joe Strummer.'
These were the kind of emotions present in the songs of of Roger Penzabene, Cornelius' longstanding friend and collaborator Roger Penzabene, eating his heart out after he found out about his wife's infidelity, living everyday, rough, wounded and fragile, the genuine anguish of his sad song "I Wish it Would Rain".'
'By the sound of it his world was turned upside down,inside out.'
'He was unable to bring himself to leave her. His anguish led him to him taking his own life on New Years Eve 1967, soon after the record was released.'
'Do you think this was inevitable, Cornelius? Haven't too many lonely souls  drifted out to sea ? Too many hearts broken that left unattended can't be mended. Must this be what becomes of the broken hearted ?'
'Silver threads and golden needles couldn't mend that heart of his. This wordsmith got far too lost within himself, having no words to open up about his intentions. This fine kettle of fish was not exactly an easy matter for anyone to broach. To help him to deal with his own feelings and thoughts , he needed to hear and kick around those of his friends and influences, and to seriously heed their advice.'
'Like that given by Cannonball Adderley in his deeply moving, almost painfully soulful civil-rights rallying cry, written by his white Austrian pianist no less: "You know, sometimes we're not prepared for adversity. We don't know exactly how to handle it when it comes up– when it takes over. But I have advice for all of us —and it sounds like what you're supposed to say when you have that kind of problem. It's called 'Mercy, Mercy, Mercy!". Cannonball is saying. 'You're not alone. I'm on your side, you can count on me. We shall overcome!'
'We shall come out Tops, like our four brothers-in-charms from Detroit, their affirmative words as salutary for a friend as well a lover.
'Now if you feel that you can't go on,
Because all of your hope is gone,
And your life is filled with much confusion
Until happiness is just an illusion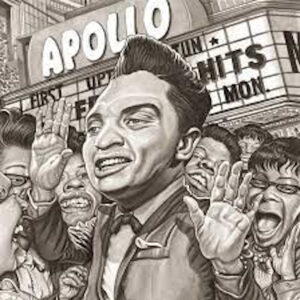 And your world around is crumbling down,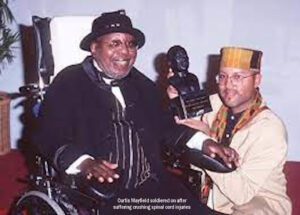 Come on reach on out for me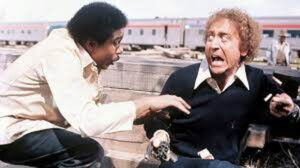 I'll be there to love and comfort you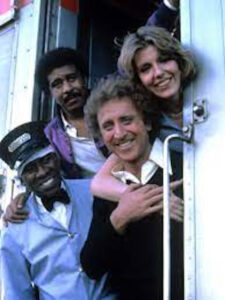 I'll be there with a love that will shelter you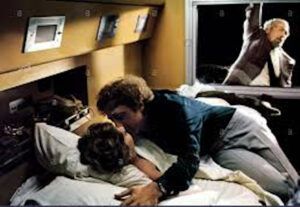 I'll be there with a love that will see you through
When you feel lost and about to give up
'Cause your best just ain't good enough,
And you feel the world has grown cold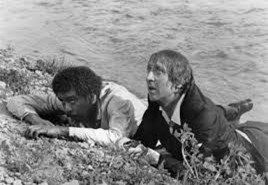 And you're drifting out all on your own
And you need a hand to hold,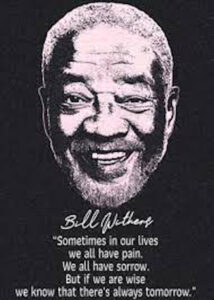 Come on , reach out for me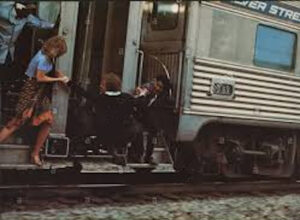 I'll be there to always see you through.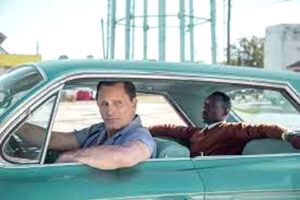 I'll be there you can always depend on me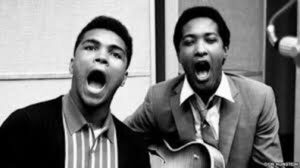 I'll be there.'
'That's what friends are for,' I said. ' To look out for one another. Too late for Roger to be rescued by but another unforgettable anthem of supportive love for anyone feeling despair.
'Keep smilin', keep shinin'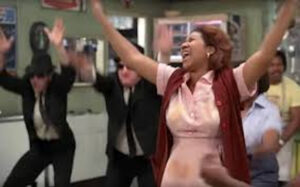 Knowing you can always count on me for sure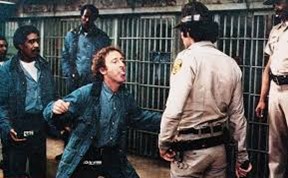 That's what friends are for
For good times and bad times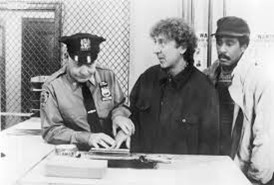 I'll be on your side forever more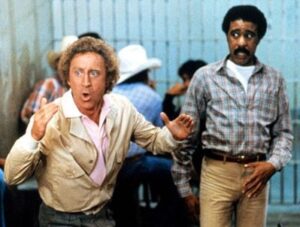 That's what friends are for.'
'That's what 'You've Got a Friend', another post-Penzabene song, is for.'
'Carole King's hit.'
Yes. It's another of a string of songs in which the leitmotif is that of a universal, sisterly, brotherly, love of one human being for another.'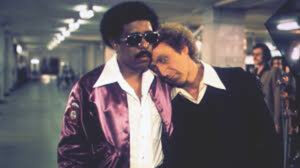 'It's regardless of gender. It's not 'lurve'. It's about the family one belongs to.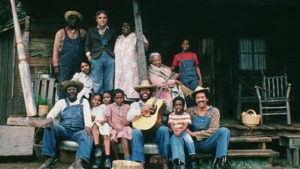 It's Christian love as thought of in the early Church. They Greeks held love feasts accompanied by Eucharistic celebration. They held communal meals in commemoration of the Last Supper. They called such love 'agape'.'
'As did Donna. She described it as unconditional love.'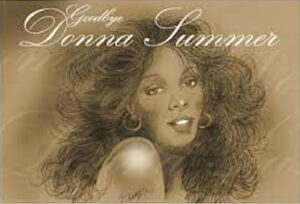 'It's part of soul. They come together when people wherever gather to celebrate.
'And how , pray tell.'
''They have their soul food fix.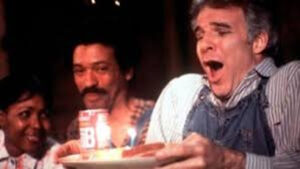 Fried chickens, chitlins,  grits, buttered corn on the cob, black beans and rice,'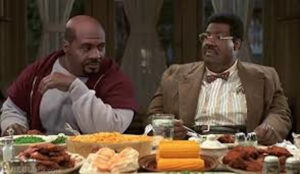 'You don't say,' exclaimed Cornelius, his mouth wide open. 'And slurried down with watermelon, I suppose.'
'Too right. As you are indicating, 'agape' also means means surprise .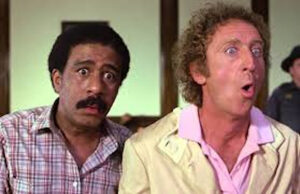 With melon you can a facial rinse and a good feed at the same time.'
'I hear Carole's song have long made the song popular with lonely people.'
' They find the lyrics 'reassuring'. They more than anyone need a boost of self-confidence.'
'The song's messages of friendship have no boundaries. A friend being there when you are in need has universal appeal.'
'For James Taylor the lyrics had particular resonance. He had recovered from depression shortly before hearing Carole play the song.
According to him, Carole told him that the song was a response to a line in his earlier song 'Fire and Rain' that 'I've seen lonely times when I could not find a friend'.'
'Carole makes the song ring true, doesn't she.'
'She certainly does. She sings her song with a certain shyness that sounds as if the singer is making her promise at some personal expense to herself.'
'That's true and yet it was a songwriter's dream. Carole has stated that 'the song was as close to pure inspiration as I've ever experienced. The song wrote itself. It was written by something outside myself, through me.'
'Throw in a few words, put it in a brilliant animation and you've got another classic: Randy Newman's 'You've got a friend in me'.'
It's about how one can always rely on someone through even the roughest of time, thus, finding a friend in that someone:
'You've got a friend in me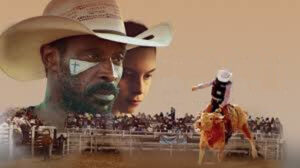 When the road looks rough ahead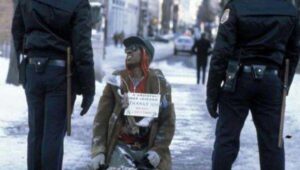 And you're miles and miles
From your nice warm bed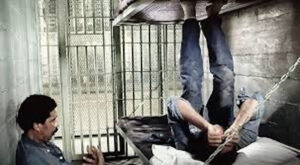 You just remember what your old pal said
Boy, you've got a friend in me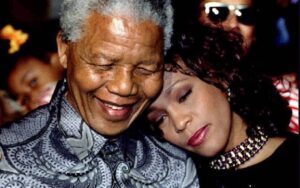 If you've got troubles, I've got 'em too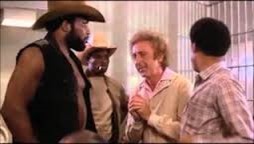 There isn't anything I wouldn't do for you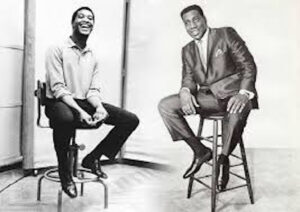 We stick together and can see it through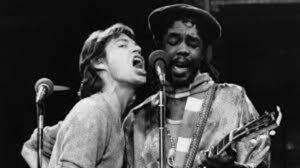 Cause you've got a friend in me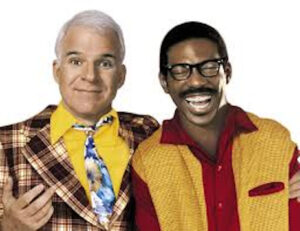 Some other folks might be
A little bit smarter than I am
Bigger and stronger too, maybe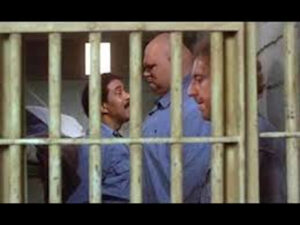 But none of them will ever love you
The way I do, it's me and you, boy
And as the years go by
Our friendship will never die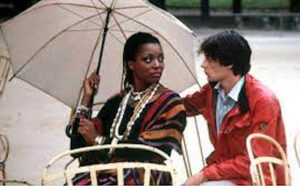 You're gonna see it's our destiny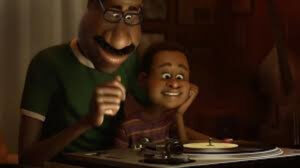 You've got a friend in me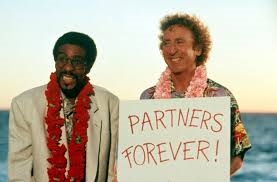 'Actually, Roger had to listen no further than the advice given by Norman and Eddie:
'Remember always in life:
Into each heart some tears must fall
Though you love and lose, you must stand tall
'Cause we all got to cry sometimes
I said, sigh sometimes
Pull yourself together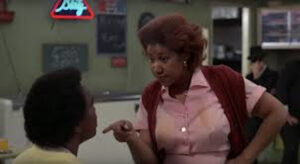 No use crying forever
Because there's too many fish in the sea
I said, there's short ones, tall ones, fine ones, kind ones
Too many fish in the sea'.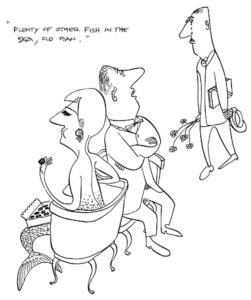 'Many a new face can please our eye, many a new love can find us. If only it were that simple- that this wisdom Roger knew about could have sunk in without fail. But it did. At the end of the day and in the middle of the night, when all his friends had gone, he had to deal with his demons by himself. We all have to at some stage.'
'This is where our good works come in. They  steel us in the knowledge that the spirit  that gave rise to them will keep coming down  on the nightshift. That they will be evermore gifting  new generations as they did ours.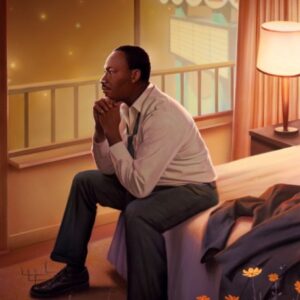 Now what about the famous artist development program that the label initiated', I asked, getting back on a lighter note. 'How did that involve you?'
'At the end of the assembly line came the final touches , where we were 'packaged' at the label's "charm school".
'You looked a real charmer yourself, Cornelius,' I said looking at a photo of this dashing young blade, flanked by the emperors of soul, the classic line-up, all gussied up in their flashy onstage suits.
,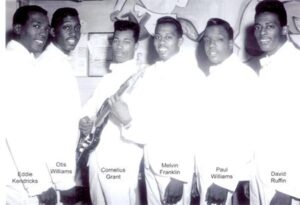 'The management gave careful personal attention to our public image, taking us 'diamonds in the rough', 'packaging' us as spick and span, poised and confident performers, all class and choreographed dance movers with whom mainstream white audiences would be familiar and comfortable. Few of us were old hands at actually performing for large crowds or being on television. We had beauticians and cosmetologists go to work on us.'
'This was 'The  Chuck Berry Charm School', 'I said, suggestingly.
'Heavens no,' said Cornelius , laughing, 'Chuck had long given up his day job. From others we learned social graces, to adopt a fine sense of decorum-how to move gainfully, how to comport ourselves onstage and in social situations. We learned to observe the proprietries. The rules of etiquette-from diplomacy   down to table manners. Those of us streetwise from tumbledown inner-city housing projects, needed to be able to make a good showing in interviews to better promote our records. Elocution instructors taught us proper English.'
'I can see you now, Cornelius,' I joked, 'walking through the 'hood with a book on your head, asking the folk with a properly rounded vowel 'How now brown cow'?
'We just needed some finishing touches,' he laughed. We were learning to act as ambassadors for our people.'
 ' If racists were going to bleat that black music was perverting the nation's youth, they would have had a hard time proving it by looking at you', I said.
'This was more than a superficial remake,' said Cornelius. "Gordy didn't accept an artist easily. He looked for character and integrity as well as talent. Qualities that would carry beyond the short spurts of fame that come with chart success-to transcend class and colour lines.'
' Wouldn't it have been great if it had been the public education system which had carried out this role for everyone rather than it depending on such individuals and the market?'
'That'– he paused, collecting his thoughts, 'is the sixty four billion dollar question, Allan, making allowance for inflation. Education remains the most important issue facing America today, from a class perspective as well as a racial one. Providing young people with the training they need for the work they choose to do, whatever it is, is paramount.'
What was your role in musical matters?'.
As well as working closely with other members of a show's creative team, my role was to oversee all  aspects of a musical  production, including casting performers, hiring the orchestra, rehearsing singers and orchestra members, and conducting the orchestra in performance.'
'What do you look for when choosing a guitar, your instrument of choice, Cornelius?'
'For me size is important. The size of your guitar has a big impact on playability.
'I believe length is important. From the very end of the body to the tip of the headstock.'
'Matching the right size guitar to each person is a must.'
'Apart from The Tempts, who were some of the artists you worked with?'
'I had the privilege of accompanying Marvin Gaye during the 1962 Motortown Revue.'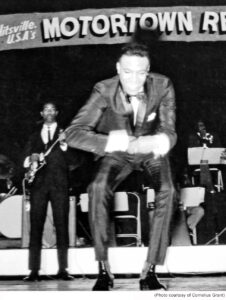 'That legendary caravan of top Tamla talent. Tell me about that trip.'
'Gordy sent us out on a tour to perform in concert at various locations. His aim was to  boost the established artists, provide exposure for unknown acts, and, most important, raise some more cash.'
'On the green brick road.'
'It was  rather rocky. Many of the hotels on that trek were dumps, the buses was hot and rickety, but overall it was a fabulous time.'
'You were musical director of the Temptations nearly twenty years', I continued, 'you must have some stories to tell.'
" You're not wrong. I was still a teenager when they picked me out. My water turned to wine. Our act went all over the world. I met statesmen and stars. Both Dr. King and The Beatles. I saw great winners and great casualties. The temptations were too great.'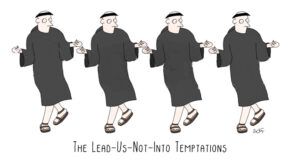 'Opportunity only knocks once, but temptation leans on the doorbell.'
'It sounds like your boys fell into the same  pitfalls as other groups starting from nothing and becoming something. Like the Clash in their own way they fell into the unexpected 'success goes to your head' danger. The 'ego trip pitfall.' As a member you think you're a genius, you become a drug addict and come out in a dark space, a depleted force.'
 ' I saw some of the boys fall by the wayside, me-deep in conversation, victim to egotistical clashes , substance abuse and self-destructive impulses- learning their songs' grim lessons for themselves. Wealth and adulation can be hard to handle. '
'Marvin had issues with these, didn't he.'
'He was at times so depressed he was unable to think of what to write or how to proceed.'
'That common affliction cursed by those who go through a creative slowdown. He experienced songwriter's block. That's what was goin' on.''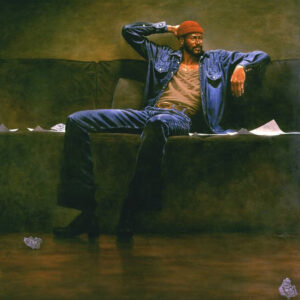 What's next in the pipeline for you, Cornelius?'
'I'll keep on looking for  the best-sized guitar for my needs.'
'Good luck with that. Just make sure you pick on something your own size.'
Cornelius appeared later showing off his full size instrument. However I'm not too sure he heeded my advice.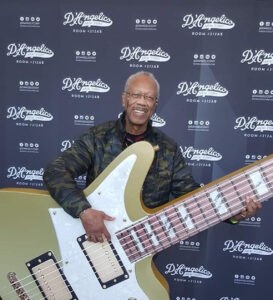 'I'm also writing a book about my times and this tenure.'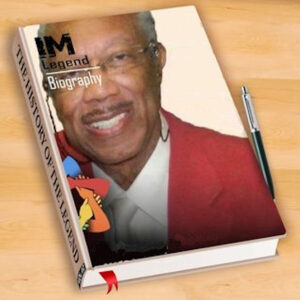 ' Right on. How exciting this time must have been. Crossing bridges, breaking down barriers with music, winning widespread popularity among black and white audiences alike. Not only making music – making history'.
'This is true when you think about it. Allan. I lived it. Throughout the 50s and the early 1960s, the music industry was sharply divided along racial lines. Jazz, blues, R&B, soul and other so-called "black music" was played solely on "black" radio stations. I didn't hear too many black artists on mainstream radio. The hurdles were too high . Can you believe at the time a white singer from Tupelo, Mississippi, Elvis Presley, had been denied airplay on some radio stations because he sounded 'black'.
On the Motortown tour our artists who travelled South faced threats and attacks from local white residents. Some inhospitable Southerners concerned about our getting voting rights fired rifles at one of our buses. In some towns, performers were confronted by sheriffs with ferocious dogs. Simon Legree was still to be reckoned with.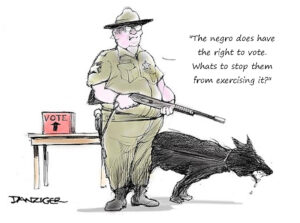 Segregation was still a reality. In the places the tour was headed, blacks still had separate water fountains and bathrooms, and they were forced to sit at the backs of public buses. The audiences would be segregated or were allowed to attend the same show as long as each race stayed on either side of a police-guarded rope, that divided the performance hall. Then they started to hear our sound and we would go back and the audiences were integrated, the kids dancing together and holding hands. Our children watched, seeing themselves differently because of our success. They started to believe that you don't have to be white to have a place in the world. Acts like ours didn't just entertain millions of people-we played the musical accompaniment to the civil rights movement and helped ease racial tensions during that hurly burly. We fostered the sense that blacks, whether their folk had lived 'close to their master' or close to the field and factory were soon to enter a world of equality through the front door.'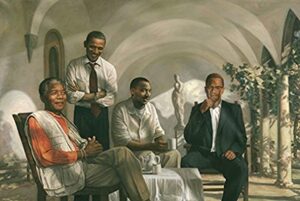 'Like that of the Selma Courthouse. What do you see , Cornelius, as the greatest feather in your cap ?' I asked.
"Being able to find our voice helped change the way people looked at us. We were all  elevated by the passion and endurance of others who opened doors, laid down musical greatness, or lifted us up in the magic of cinema. We were able to be welcomed into people's homes-like yours- all over the world," he says. "We had been shut out before from some. It was a beautiful feeling — we felt loved and respected.'
'You've got all the riches  one man can claim.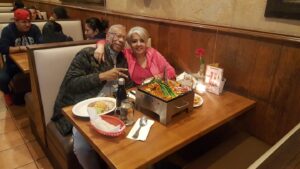 Let's raise our glasses to your continued well being!' I said.
Cornelius followed suit and not for the last time I suspected.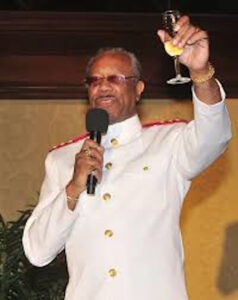 'People talk about how much we gave the world. I'm more than happy our music gives you such pleasure, our movement inspires you so-I'm satisfied', Cornelius said, incorporating the title of one of the songs he wrote,